Sustainability
Family & Nursing Care believes that we all can contribute to protecting the environment through good stewardship practices. In order to be responsible stewards, the company has implemented initiatives and encourages all employees to take additional actions as they see fit:
Practice the 3Rs: Reduce, Reuse, and Recycle.
Buy ENERGY STAR® Equipment when available.
Conserve paper using online communications and digital documentation as much as possible, defaulting our copiers and printers to duplex printing, and encouraging employees to reduce their paper consumption.
Recycle Computers, Electronics, and their accessories.
Purchase Energy Efficient Lighting and utilize motion-controlled light sensors.
Communicate 'Green Tips' to educate our staff about how each of us can reduce our carbon footprint.
Buy from Eco-Friendly Companies.
In addition, we have been recognized for our efforts. In 2010, 2013, and 2014, Family & Nursing Care received the "Outstanding Achievement in Recycling Award" presented by the Montgomery County Department of Environmental Protection. In 2014, we were certified as a "green business" in Montgomery County, MD, and in 2015 we were accepted into the Maryland Green Business Registry.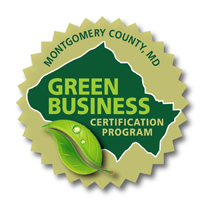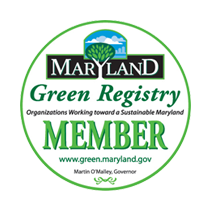 Find out more about what makes Family & Nursing Care different.
For more information on Family & Nursing Care's caregiving services, call 800-588-0517 or email us.