For Caregivers During COVID-19
COVID-19 Safety Resources for In-Home Caregivers
Last updated: 9/8/2020
---
Caregiving during COVID-19 is ever-changing. Here are some resources that you may find helpful:
Self-care for Caregivers: Managing Stress & Mental Health During COVID-19
The well-being and emotional resilience of healthcare workers are key components of not only maintaining essential healthcare services during COVID-19, but also maintaining a healthy personal life. Click here for a resource page dedicated to managing stress and mental health.
IMPORTANT: Due to national shortage of Personal Protective Equipment (PPE), make sure to re-use face masks, face shields, and gowns per instructions here.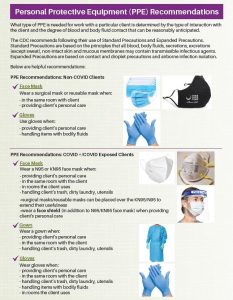 PPE Recommendations for both COVID+ and non-COVID clients

Donning & Doffing PPE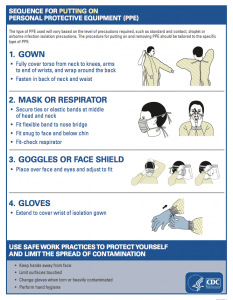 View CDC Sequence for Personal Protective Equipment (PPE)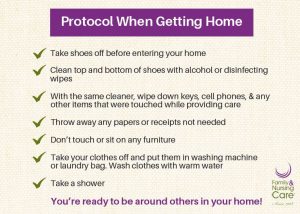 View Proper Protocol When Getting Home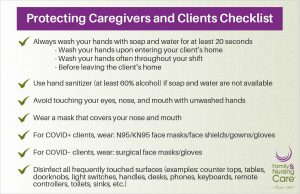 View Checklist for Protecting Caregivers and Clients 

Tips for Caring for Someone with Coronavirus
Family & Nursing Care provides 24 hour, 7 days a week support to families experiencing a crisis in Washington, D.C. and Maryland. Call us now toll free at 800-588-0517 for immediate assistance.