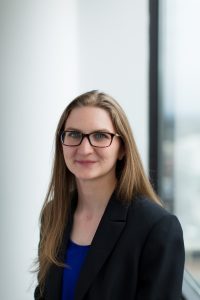 Linnea began working at Family Nursing and Care as a Client Services Manager in January and brings an extensive background working with older adults and in senior living communities. With a Bachelor of Science in Healthcare Management from Towson University and a licensed master social worker (LMSW) degree from the University of Maryland with a clinical concentration and specialization in aging, in addition to a wealth of experiences working at senior living communities, Linnea brings professionalism, warmth, empathy, and critical skills to the workplace. 
Her eagerness to learn and her caring personality make her an excellent liaison to clients and their families. Linnea's ability to organize and calmly communicate with clients is a mainstay in her work at our office at Forest Hills of DC, conducting home visits with clients, and assisting with our after-hours coverage. 
When not at work, Linnea enjoys crocheting, reading, walking/hiking, cooking, and spending time with family.