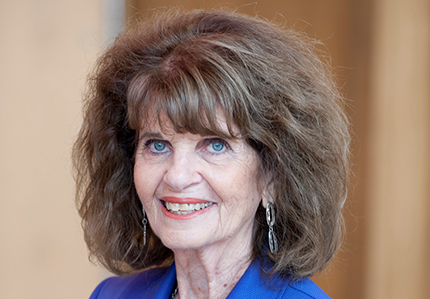 "This is what my life, both personal and professional, is all about. When I founded Family & Nursing Care in 1968, my dream was to provide older adults and their families with peace of mind by offering them competent, devoted home care whenever it was needed. With the work of the Foundation, this care can extend to more people than ever before."

–Sandy Kursban
Answering a need that's growing more and more urgent.
The number of Americans ages 65 and older is projected to more than double from 46 million to over 98 million by 2060, and the 65-and-older age group's share of the total population will rise to nearly 24% from 15% (Population Reference Bureau).
More older adults means an increase in the challenges older adults face—challenges like an insufficient fixed income that does not allow for the kind of care they deserve… even when all that is needed is a few hours of home care per week. In fact, according to AARP, nearly 90% of people over age 65 indicate they want to stay in their homes as long as possible, and four out of five in that age bracket believe their current home is where they will always live.
Simultaneously, home health aides are predicted to be one of the fastest growing professions nationwide in the next decade.
The federal Bureau of Labor Statistics projects the number of openings for home health and personal care aides will increase nearly 37 percent by 2028. (npr)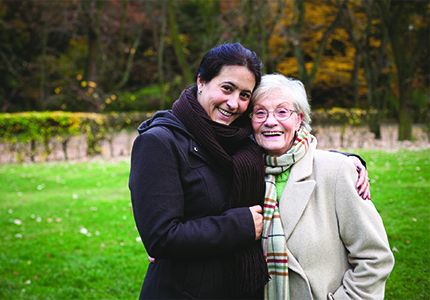 Our mission is to support low-income seniors and students seeking to become CNAs.
Enter the Family & Nursing Care Foundation, established by Family & Nursing Care's founder Sandy Kursban. A fund of the Greater Washington Community Foundation, the Foundation was created in 2008 with the goal of supporting older adults in two very important ways:
Awarding grants to community partners to help lower-income older adults gain access to the care they need to remain in their homes.
Providing scholarships for students to earn a Certified Nursing Assistant (CNA) certificate in order to care for the aging population.
Making an impact since 2008.
Since 2008, the Foundation has supported three local nonprofit organizations: Home Care Partners, the Elderly Ministries program of the Community Ministries of Rockville, and the Jewish Social Service Agency (JSSA).
The Family & Nursing Care Foundation has given $20,000 annually to each of these three organizations. These funds have annually provided more than 7,000 hours of comprehensive home care services, allowing for more low-income seniors to remain in their homes.
In addition, the Family & Nursing Care Foundation has established a scholarship fund at Montgomery College in Maryland to support students pursuing training to become Certified Nursing Assistants (CNAs).
Through a partnership with the college, the Foundation has established a $50,000 scholarship; $10,000 will be awarded in each year of a five-year period to selected CNA candidates applying for financial assistance.
"Every CNA certificate awarded by Montgomery College means a larger skilled workforce, lower unemployment, a stronger tax base, and decreased need for government assistance, as well as growth in the home care services field, where there is a vital need for help."

— Angie Pickwick, Dean of Health Sciences, Montgomery College
Stories of Impact
Here are a couple of stories of grantees who have been directly helped by the Foundation.