When only the best Caregiver will do.
Annually, only the top 8% of Caregivers who apply pass our rigorous screening process.
Because of this, you have access to our network of 1,400+ best-of-the-best Caregivers with diverse skills and training to make the right Caregiver match for you. Every Caregiver who Family & Nursing Care employs or refers to must share our values of respect and love for aging adults, and they must be compassionate, reliable, and trustworthy. In addition, each situation is unique; after listening closely to you and learning about your loved one's needs, we make the right match between the client and Caregiver.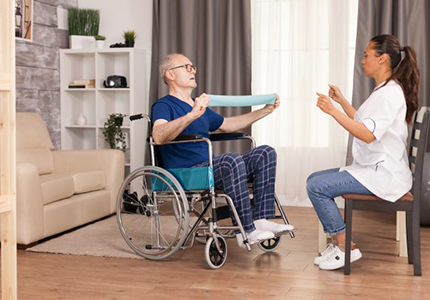 Disease-Specific Benefits
In addition to the general support that Caregivers provide, Caregivers are also able to do more specific tasks like monitor weight, check blood pressure, and monitor hydration and nutrition, regardless of any specific diagnosis.
However, when there is a specific diagnosis, the Caregivers help in even more specialized ways.
Read on to learn about the ways home care helps with specific diseases, including: