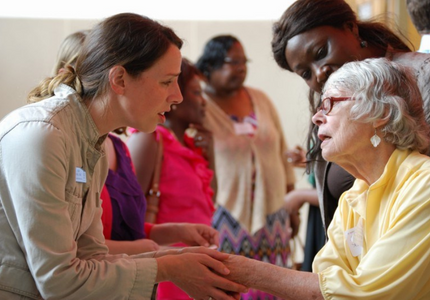 97% of our clients say they would recommend Family & Nursing Care.
Sometimes it is expected. Sometimes it is the last thing you expect.
When a cherished loved one can no longer live completely independently, there are hundreds of decisions to be made—sometimes in a relatively short timeframe. At Family & Nursing Care, we want to quickly and completely ease your mind. Please call us to talk through your specific situation.
Since 1968, we've been there for thousands of families. It's what we love to do; it's what we're honored to do.
Qualified Caregivers can provide home care services including:
Family & Nursing Care Select: Rigorously screened and highly qualified.
Family & Nursing Care Select employs rigorously-screened and highly-qualified Caregivers to provide home care to older adults.
Upon starting care, a Supervisory Nurse will meet with you to assess the client's needs and create a Plan of Care. Enjoy the peace of mind that comes from knowing there is a Registered Nurse (RN) overseeing the care, checking in regularly, and making any adjustments needed.
We also offer the Family & Nursing Care Classic Option.
Utilize our Caregiver registry to get access to competent Caregivers who are referred to clients as independent contractors.