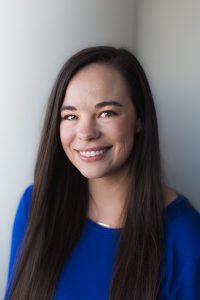 Lauren Whaley joined the Family & Nursing Care team in October of 2020 as a Client Services Manager Associate. In her short time with us, she has already made a big impact, including receiving a promotion and assuming a full caseload as a Client Services Manager.
The wealth of knowledge she gained assisting families in need through her prior work at Make-a-Wish Foundation and Easterseals, paired with her diverse skill set and passion to enhance the lives of others, has allowed her to jump right into her expanded role. Lauren provides home visits to her clients to better understand their needs, assists with our afterhours program, and more!
As a Client Services Manager, Lauren's attention to detail, dependability, organization, and calm demeanor allows her to effectively communicate and connect with clients and co-workers alike.
A graduate of University of Maryland, Lauren enjoys spending her free time with her family, staying active with yoga and Peloton, and traveling.