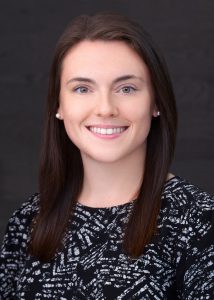 Madison Hoover's commitment to a high level of customer service through empathy, guidance, and compassion tailored to each client is unparalleled. Since joining the Client Services department in March of 2020, the clients and families that she serves at Leisure World have continuously sung Madison's praises for the incredible support she has provided to them:
"Communications with Madison and her efforts to meet our caregiving needs are excellent, timely, and responsive."
"Madison has been a joy to work with. She is very helpful, returns my calls promptly, and is knowledgeable."
"Our new manager, Madison took over the job beautifully, maintaining a high level of coordination. In the very rare times when a Caregiver did not work out, Madison has handled the problem quickly and with sensitivity."
Madison's sense of organization and attention to detail, responsiveness, caring nature, and excellent communication skills, especially in complex situations, as demonstrated by the feedback above is a testament to her dedication to those in the community she serves, as well as the professionals she works alongside.
Madison holds a bachelor's degree in Family & Human Services in addition to a master's degree in Healthcare Administration. Prior to joining the Family & Nursing Care team, she worked as a case manager and mental health administrator for military families for four years. 
Madison and her husband are excitedly anticipating the arrival of a baby boy this summer.