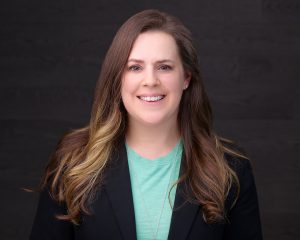 Even with over 18 years of experience in client care and customer service, Shannon Bednar didn't have a playbook at the ready for how to do her job as a Client Services Manager during a global pandemic. What she did know was that even if she had to do everything differently, she'd continue to serve her clients just like she always had – with the utmost attention to detail and a high degree of integrity, dignity, and respect.
As a Client Services Manager with Family & Nursing Care since 2014, Shannon worked her way to becoming our onsite Client Services Manager at Bedford Court Senior Living Community, as well as the point of contact for Debra Levy Eldercare Associate Care Managers and the manager of the nights & weekends client services team. At Bedford Court, Shannon was instrumental in implementing a monthly wellness program for residents that brought in guest speakers on various topics.
When COVID-19 restrictions brought lockdowns in March 2020, Shannon could no longer run the program, work onsite, or conduct in-person visits. But even though she wasn't physically present, she was anything but MIA. Not only did Shannon keep up with her usual duties using virtual means, she increased her workload to help with the coordination of the robust Caregiver PPE distribution program we instituted. Now, Shannon is looking forward to getting back to working onsite and in-person again. After receiving her own COVID-19 vaccines, Shannon recently helped with distributing COVID-19 vaccines to Caregivers at Bedford Court, which she said was a great feeling to be both back in the building and helping clients and Caregivers take another step toward returning to a state of normalcy.