Innovative strategy and marketing expert, Mitch Markowitz, joins Leadership Montgomery's Class of 2015-2016 to serve and provide collaborative direction and involvement with County leaders.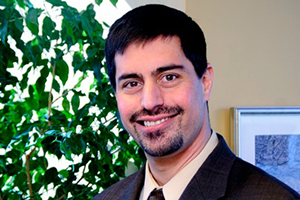 Silver Spring, MD (PRWEB) November 17, 2015 ?Family & Nursing Care's Mitch Markowitz was enthusiastically welcomed into Leadership Montgomery's class of 2015-2016 for his demonstrated leadership and innovation. Since 2001, Markowitz has been at the helm of developing the marketing and sales strategy for Family & Nursing Care, the area's leading provider of private duty home care services. In addition, he has helped launch the nation's first therapeutic massage program specifically targeting older adults, as well as implemented a new company brand specifically targeting the Boomer Generation. He has been called upon to speak at both local and national conferences including National Council on Aging, American Case Management Association, Lifespan and Private Duty Insider.
Throughout his tenure, Markowitz has produced multiple innovative initiatives which have contributed to the company's nearly 50 years of success. Neal Kursban, President of Family & Nursing Care says, "Mitch is a member of our Executive Leadership Team and plays a vital role in setting the strategic priorities of the company and working through day-to-day issues. He is a skilled listener, a master at prioritizing, a lively debater and has the ability to bring people together towards common goals." It is these characteristics that attracted Leadership Montgomery to select Mitch Markowitz.
"Mitch's energetic, personable and engaging presence is ubiquitous in the Metro D.C. Region. He is exactly the kind of person who will thrive in Leadership Montgomery" – John J. Kenney, Ph.D, M.S.W, M.B.A. Leadership Montgomery Class of 1997
Markowitz says, "It is an honor to be part of such a distinguished group of leaders in Montgomery County." Leadership Montgomery class members are noted for making a difference and working collaboratively in the County to solve its issues and challenges. At the end of an intensive nine month period, class members will begin to explore how their specific skills and connections can contribute to improving the County in the areas of: public safety, economic development, diversity, transportation, education, the arts and business. Leadership Montgomery Alumnus maintain a lifelong membership in the organization and serve as catalysts for a stronger community.
####
Media Contact: Christina Eaglin | (301) 758-2482 | christina@mmppllc.com
About Family & Nursing Care
Since 1968, Family & Nursing Care is the premier provider of in-home services for older adults, dedicated to and recognized for our passion and commitment to serve, help, and enhance the quality of life and well-being of others. The company responds to families' home care needs when they need it for as long as it is needed. As a pioneer in the aging care industry, Family & Nursing Care enhances the quality of life of older adults with customized services including personal care, companionship, therapeutic massage and more. For more information, please go to www.familynursingcare.com.