Professional Partnerships
Family & Nursing Care is supporting our professional partners during the COVID-19 pandemic. In fact, home care is a vital link to keeping older adults safe after a hospitalization. For more information, please click here.
Home Care is A Viable Option Because it Serves as a Vital Support Systems to Keep Seniors Safe, Cared For, and At Home
Caregiving Promotes Social Distancing
Caregivers can help with getting medications, grocery shopping, bill paying, setting up video communications with healthcare providers and family members, and providing companionship for the vulnerable individuals during this uncertain time.
Care Planning Can be Done Virtually
Family & Nursing Care meets with clients and their loved ones online or by phone to conduct virtual assessments. With two caregiving options, Classic and Select, families have a choice for their loved ones. Families have virtual access to their Client Services Manager, who is the primary point of contact for all your home care needs, both practical and emotional.
Respite for Primary Caregivers
If you are a primary caregiver for an older adult, you may be feeling the stress now, more than ever. Without regular outlets, those not trained can experience immense frustration and feelings of helplessness and isolation. Caregivers provided by Family & Nursing care can provide respite for family members caring for older adults during this pandemic. Whether it is helping with laundry and meals while you lay down to rest or providing companionship for your loved one while you run to the grocery store or take a walk, we are here for you.
Care After Hospitalizations or Rehab
Caregivers provided by Family & Nursing Care are well-equipped to provide care for older adults following a hospitalization or rehabilitation. Our certified nursing assistants and home health aides take extra precautions with these clients during this delicate time.
---
What would a trusted home care resource mean for you and your patients, residents, or clients?
The exact right match of people and services for the specific situation
Easier and safer transitions between levels of care
Your crisis is solved quickly and thoughtfully
Peace of mind, knowing the situation is under control
Family & Nursing Care forges meaningful relationships and builds strategic partnerships with other healthcare providers dedicated to the highest quality of care for older adults.
The details of these partnerships vary, but they have one commonality—enhancing the quality of life for older adults.
To learn more about Family & Nursing Care and our home care services, please call 800-588-0517 or email us.
Below are a few examples of how Family & Nursing Care has partnered with industry leaders.
Hospitals:
Family & Nursing Care maintains several partnerships with area hospitals, as their go-to-referral source. We offer several custom programs such as our Safe at Home assessment and our Transition Programs. For many, we are like an extension of their staff, helping with discharge planning by providing information and resources to help prevent hospital readmissions.
"MedStar's partnership with Family & Nursing Care ensures that the patients leaving our hospital receive the same premium level of service they experienced while in the hospital. They meet with many of our patients and their families here to discuss their needs and ensure a smooth transition home. Their circle of care is a continuation of ours."

— T.J. Senker, President, MedStar Montgomery Medical Center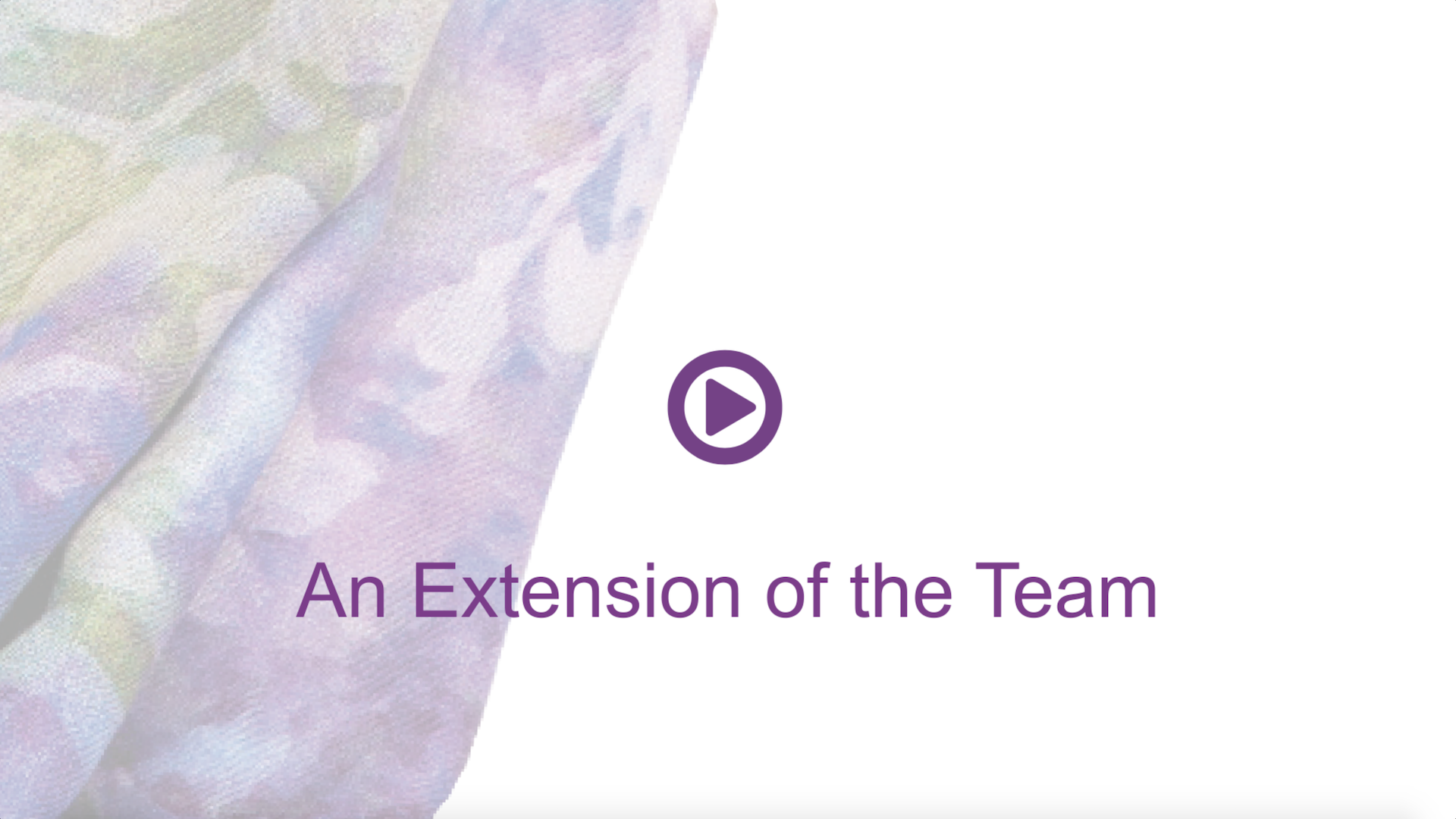 Senior Living Communities:
For many of the Senior Living Communities with which we partner, we are their preferred resource for home care services when their residents are in need of one-on-one care. In some communities, a Family Nursing & Care nurse and social worker help to staff their clinic. Our partnership with area Senior Living Communities provides a value-add for their residents and helps these communities maintain a significant competitive advantage. Strategic partnerships between our nurses and social workers, working hand-in-hand with community staff ensure residents have everything they need to remain comfortably and safely in their community.
Solutions we've created with/for our Senior Living Community partners include:
Reduced move-outs to higher levels of care (for non–Continuing Care Retirement Community partners)
Assistance in transitioning residents from one level of care to another (Continuing Care Retirement Communities)
Reduction in hospital readmissions
Increased access to healthcare resources
Created basic first aid program for Independent Living residents, reducing the need for ER and emergency physician visits
Increased referrals to community as we identify potential residents currently living at home
Give professional staff much greater control/checks and balances over the professional one-on-one caregiving in their community, and increased efficiency in ensuring community policies are met.
Family & Nursing Care provides professionals with a dedicated Client Services Manager (CSM) who has a high level of training to serve as a liaison to families, professionals, and clients every step of the way. Just like with the Caregivers, we painstakingly screen and interview so many people before we hire our CSMs to find those with an inherent can-do, positive, we-are-here-for-you-no-matter-what, type of attitude and personality.
The value of the CSM to Senior Living Communities and hospitals includes:
Understanding your challenges and reliably acting as an extension of your team
Dedication to supporting current and ongoing client and family needs

Visits to clients/residents in the hospital and help with a smooth transition home; let community staff know when resident is being discharged
Visits to residents in their residences

Taking the time to listen and get to know a client's personality and needs; by building a close relationship, the CSM better understands the specific situation and family dynamics

Maintain ongoing communication with client/resident, community staff, and outside professionals involved to keep everyone on the same page
In addition, often our clients choose to age somewhere other than their private home, and Family & Nursing Care is here to assist with the transition to Senior Living Communities. We know the executive directors and health care professionals who run the reputable Senior Living Communities in our area. Our Client Services Managers often talk through the options with our clients/family members to assist them with making a decision of whether to stay at home or move to a reputable Senior Living Community.
If your organization would like partner with us, contact Mitch Markowitz, VP Business Development at 301-588-8200 or mmarkowitz@familynursingcare.com. We are innovative and flexible, and are always looking for new ways to partner with those in our industry that share our vision.