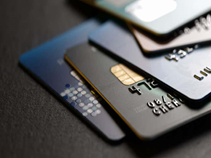 Elder fraud is a growing problem, and scams targeting seniors are prevalent and costly. The FBI estimates that the millions of older Americans who fall victim to some type of financial fraud each year lose more than $3 billion to fraudsters. 
Seniors are often targeted because they tend to be trusting and polite and are likely to have financial savings, own a home, and have good credit – making them very attractive to scammers. Additionally, seniors may be less inclined to report fraud because they don't know how, or they may be embarrassed by having been scammed, or concerned that their relatives will lose confidence in their abilities to manage their own financial affairs.
Seniors, as well as those who have a hand in caring for an older loved one, should be informed on how to spot, handle and report elder fraud schemes.
Below are some resources for elder fraud education. We share similar resources with Caregivers so they know how to spot potential signs of fraud when caring for their clients. 
Educational Resources 
How to Report Elder Fraud 
If you believe you or someone you know may have been a victim of elder fraud, there is help and support available: 
Get free help from the U.S. Department of Justice's 

National Elder Fraud Hotline

 by calling 833-FRAUD-11 (833-372-8311), Monday – Friday, 10:00 a.m. – 6:00 p.m. ET. You will be connected to a case manager that will walk with you through the reporting process.

 

Contact your local 

FBI field office

 or 

submit a tip online

. You can also file a complaint with the FBI's 

Internet Crime Complaint Center

.

 

The Federal Trade Commission (FTC) asks all citizens to report anything you think may be a fraud, scam, or bad business practice at 

reportfraud.ftc.gov

. If you or a loved one has been a victim of identity theft, report it to the FTC at 

IdentityTheft.gov

.