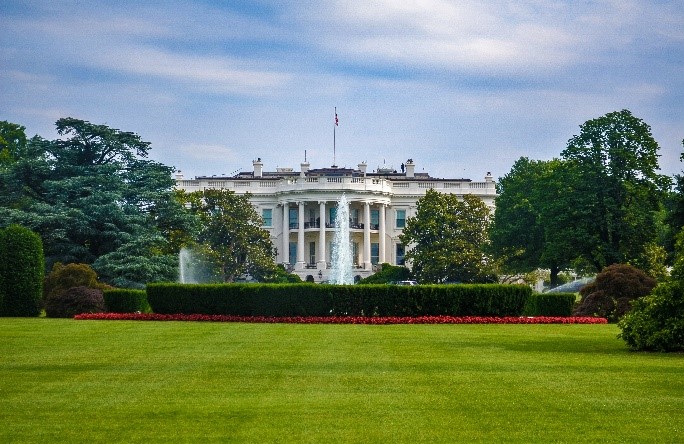 In mid-April, President Biden issued a first-of-its-kind White House executive order aimed at improving the nation's care infrastructure by "expanding access to affordable, high-quality care" and "providing support for both care workers and family caregivers."
According to Boston Consulting Group (BCG), whose research was cited in the executive order, approximately 56% of U.S. workers have care responsibilities outside their full-time jobs, and 40 million of these caregivers rely on outside, paid care in the form of nannies, day cares, nursing homes, and more to stay in their jobs. While the basis of this order is fiscally motivated, designed to address key supply and demand gaps in the nation's care system, which BCG reports will create a $290 billion crisis if left unaddressed, the order's impact on everyday people and their families is no less significant.
The Executive Order At-a-Glance
Outlined in the order are more than 50 actions the White House has directed government agencies at nearly every cabinet-level to take, beginning October 1, 2023, to expand support for family caregivers, long-term care workers, early educators and veterans. Many of these initiatives are specific to advancing access to early childhood education and care, but several guidelines are intended to enhance the long-term care experience for both caregivers and clients by:
Enhancing job quality and compensation for long-term care workers under Medicare and Medicaid. The long-term care industry has one of the highest rates of annual employee turnover, with more than 65% of employees leaving their roles in 2020. As part of the executive order, the Department of Health and Human Services (HHS) is instructed to consider issuing regulations to ensure workers have the support and resources they need in their role.
Expanding resources for the nation's 11 million dementia caregivers. The order directs HHS to consider testing a new payment and service delivery model to better support families and workers caring for someone with dementia.
Ensuring hospitals are actively involving family members in the hospital discharge process. In addition to increasing awareness of best practices from the Administration for Community Living, HHS is instructed to promote partnerships with community-based care organizations during the discharge planning process.
Expanding training pathways and professional learning opportunities in the care workforce. The need for long-term care is likely to become more acute as the nation's population ages. By 2060, there will be approximately twice as many adults over the age of 65 than in 2016, and projections indicate that there will be around 8 million long-term care job openings over the next decade. The order directs federal agencies to examine resources and grant programs to support existing care workers and to create more opportunities to attract new entrants to the workforce.
Advancing equity for people with disabilities and older adults. The order directs the Secretary of Labor and the HHS Secretary to conduct a joint review to identify gaps in knowledge about the home- and community-based workforce and to launch new efforts to ensure individuals with disabilities and older Americans have equitable access to care resources and support.
These broad set of actions have been endorsed by several of the nation's leading care-focused organizations – including the National Council on Aging, the American Association for People with Disabilities, the National Alliance for Caregiving, and more – and stand to positively impact millions of families and care workers. However, these changes are just getting started and it will take time before many of them have an impact. But this doesn't mean older adults need to wait to access quality care.
The Family & Nursing Care Difference
Family & Nursing Care is one of the oldest and most well-respected private duty home care businesses in the greater Maryland and Washington, D.C. area. Since 1968, we've helped tens of thousands of families by providing access to caregivers who assist older adults with activities of daily living, including bathing, dressing, mobility assistance, errands, meal prep, light housekeeping, medication reminders, companionship, and more. As an industry pioneer, we know what it takes to deliver the quality, compassionate care clients and workers desire and deserve. When it comes to supporting families' long-term care needs, this is just some of what sets Family & Nursing Care apart:
Only the top 8% of Caregivers who apply meet our unwavering standards of excellence, ensuring every caregiver we work with is the best-of-the-best.
It is vitally important to us that those who provide care for our clients feel enthusiastic about continuing to work as caregivers, which is why Family & Nursing Care is dedicated to empowering these best-in-class Caregivers through professional development opportunities and competitive compensation.
Family & Nursing Care is an eight-time winner of Bethesda Magazine's Best of Bethesda Readers' Poll. We're also rated an A+ company by the Better Business Bureau and are included in the National Business Research Institute's Center Circle of Excellence, making it no wonder why more than 25% of Family & Nursing Care employees have been with the company for over 10 years.
Our longstanding relationships with hospitals, senior living communities, skilled nursing facilities, and long-term care insurance companies allow us to liaise in the coordination of what can often be an overwhelming process for clients and families. Whether it's coordinating home care when a sudden need arises or supporting families following a hospital discharge, clients know our team stands ready to support them 24/7, 365 days-a-year.
We have teams of people dedicated to ensuring our clients receive excellent service – from when they initiate care throughout their entire care journey. Our client services managers are always on hand to provide a high-level of support to clients and their families, while our care coordinating managers work to match the right caregiver to each client. In addition, our skilled accounting and long-term care insurance teams are available to guide clients and their families through the billing and insurance reimbursement process.
To learn more about our leading home care services and what makes Family & Nursing Care an employer of choice, visit the Why Us? page on our website.